Tracking & Wheel Alignment in Peterlee, Middlesbrough and Fairfield, Stockton.
Book your vehicle in for wheel alignment using our live online booking system.
Book your wheel alignment online
Tracking & Wheel Alignment with North East Auto Services.
Incorrectly or misaligned wheels cause uneven tyre wear and affects the handling of your vehicle.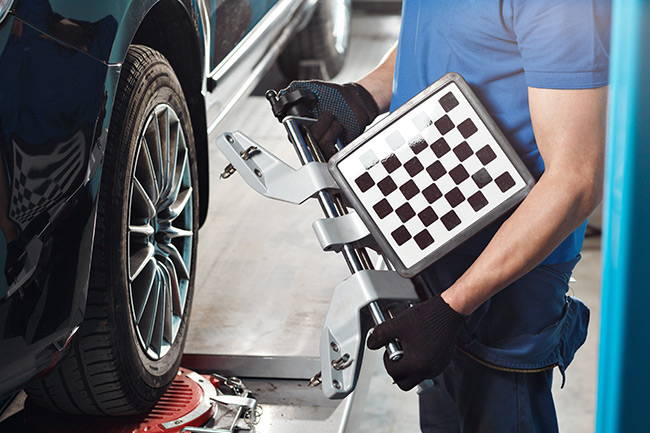 Has your car been pulling off to one side recently?
If the answer is yes, then it's time to get booked in for aan alignment check. From here we can determine if the position and orientation of your wheels is correct.
Incorrectly aligned wheels can potentially cause a variety of issues, including:
Uneven wear on tyres.
Excessive wear on tyres.
Excessive wear on suspension.
Understeering or oversteering.
Reduced steering control.
Checking your alignment regularly can prolong the the life of your tyres by up to 12,000 miles and this in turn will increase your fuel efficiency, saving you money at the pumps.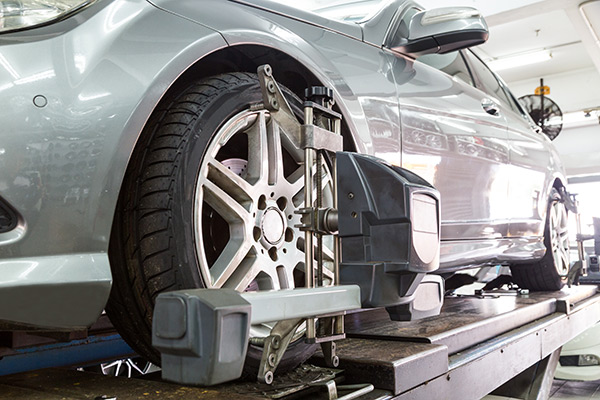 What can cause wheel alignment issues?
Wheel alignment issues can occur in a number of ways; simple things like hitting a curb or driving over a pothole can cause problems.
Get booked in for a free health check.
Using our online booking system, you can get booked in to any of our branches (Peterlee, Middlesbrough & Fairfield, Stockton) for a free wheel alignment health check.
BOOK ONLINE